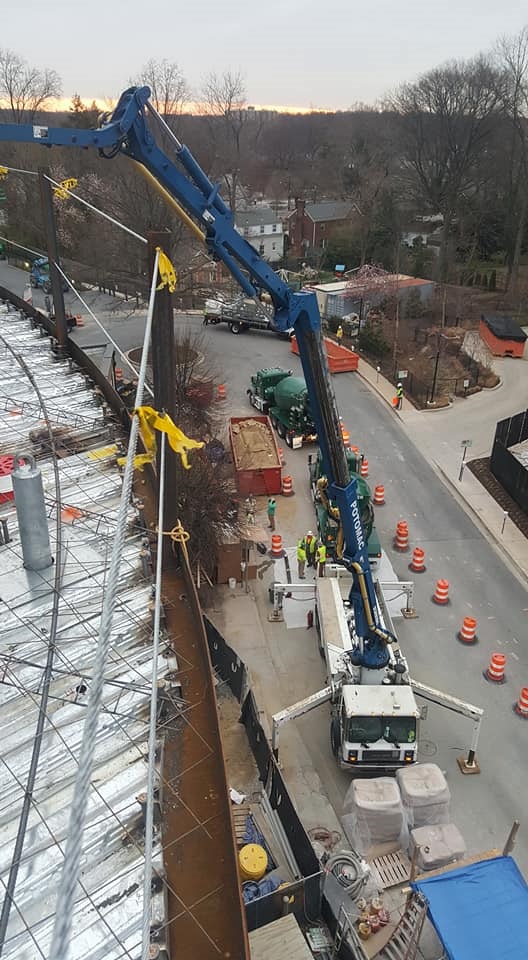 Our Approach
Pumping concrete helps reap rewards both now and in the future.  Contractors report a high level of customer satisfaction and greater opportunities for more projects.  Distinct advantages that can positively impact a projects bottom line include time and labor savings, increased profits, improved scheduling, reduced site preparation, employee satisfaction, enhanced quality control, and concrete placing versatility.
Our Story
Potomac Pumping LLC is the largest locally owned and operated pump company in Frederick County and a member of the American Concrete Pumping Association.  Our operators offer you over 25 years of experience in the pumping industry.  Currently we have three 41 Meter Schwing Boom Pumps, two 32 meter Schwing Boom Pumps, a 31 Meter Schwing Z-Boom Pump, and a 17 Meter Schwing Boom Pump available for your commercial and residential work.  We are available in Frederick, Carroll, Howard, Washington, Montgomery, and Baltimore Counties in Maryland, Jefferson and Berkeley Counties in West Virginia, Adams, Franklin, and York Counties in Pennsylvania, and Northern Virginia.
Meet the Team
Luke Biddinger, is the General Manager who has been with the company since it's start in 2003.  Luke operates and manages the fleet of pumps and operators and has over 25 years experience.